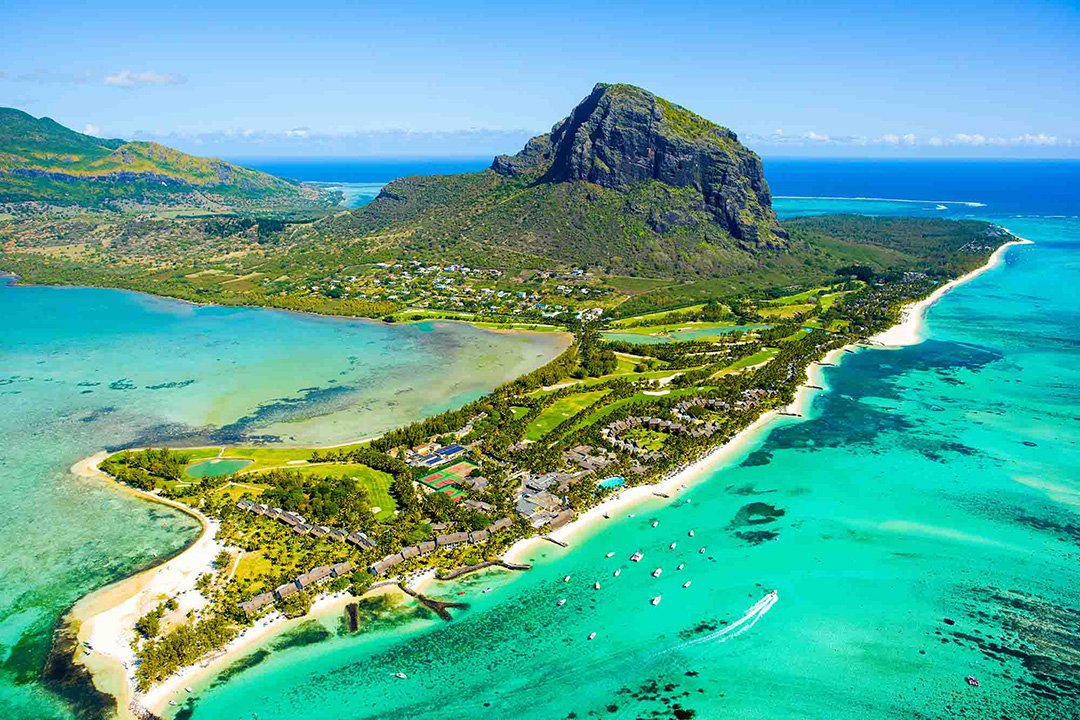 Abidjan - 13 October 2022 - The Association for the Development of Education in Africa (ADEA) and the Ministry of Education, Tertiary Education, Science and Technology of Mauritius will hold the third edition of the Triennale of Education and Training in Africa in Mauritius from Wednesday 19 to Friday 21 October 2022. 
The theme of this year's Triennale is: Reflecting on the impact of COVID-19 on African education systems and how to build resilience to support skills development for the continent and beyond. It will present expert assessments and reflections on the impact of the COVID-19 pandemic on education and will propose new directions for improving education systems for policymakers and practitioners in Africa.
"The Triennale is a tool that ADEA uses to take stock and gather evidence with multiple partners including the public sector, private sector, civil society and development partners. For 2022, partners will review the impact of COVID-19 on African learning systems and, as a result, set new and ambitious standards that will help them move forward, build resilient learning structures and ensure that Africa meets its human capacity development goals," said Mr Nsengiyumva Albert, ADEA's Executive Secretary. 
As is customary, the Triennale convenes the continent's key education stakeholders, bilateral and multi-lateral partners. This year, ADEA offers them a unique platform to take stock, learn and share successful experiences on the impact of the COVID-19 pandemic on education. Stakeholders will then collectively engage in developing the tools and conditions for a resilient education system to support skills development in Africa and beyond. These discussions will be conducted through four sub-themes and six cross-cutting issues. The sub-themes are as follows: 
Foundational learning 
Technical and Vocational Skills Development,
The Impact of COVID-19 on Africa's Educational Systems,
Reimagining Africa's Higher Education and Scientific Research.
Cross-cutting issues include the use of reliable data in education systems in Africa, the integration of digital technology in teaching and learning, gender issues, equity, inclusion and the well-being of vulnerable groups, including children with disabilities, girls and young women. Initiatives that promote the availability of data will also be showcased at the Triennale to demonstrate how countries are using evidence and analysis to change systems and policies and develop budgets to support education. 
The 2022 Triennale follows the first two held in Ouagadougou, Burkina Faso, and Dakar, Senegal, in 2012 and 2017, respectively. This year's Triennale will be a hybrid event, bringing together more than 600 participants, including policymakers, government actors, development partners, the private sector, youth and civil society representatives who advocate for education in Africa. The first day will be devoted to partner meetings and the launch of the exhibition, while the other two days will be reserved for the main event in plenary and parallel sessions. Participants will reflect on the issues and challenges of the COVID-19 pandemic, as well as positive responses in policy and practice, building consensus around a forward-looking plan for resilient education and training in Africa. The Triennale will inform ADEA's strategic direction for country support over the next five years. 
ADEA Triennale on Education is one of Africa's most important high-level forums for policy dialogue, peer learning and knowledge sharing on fruitful experiences. It focuses on key issues that can transform African education systems for sustainable social and economic development. It will result in solutions that can inform policies and programmes that leverage digital solutions to build resilient education systems. Another expected outcome is the final declaration that stipulates the respective commitments of the stakeholders - in particular the ministers of education - to achieve the objectives identified under the main theme and each of the four sub-themes of the event.
About ADEA
The Association for the Development of Education in Africa (ADEA) is a critical voice and a forum for policy dialogue on education in Africa. It is hosted by the African Development Bank (AfDB) Group in Abidjan, Côte d'Ivoire. ADEA envisions a "high-quality African education and training geared towards the promotion of critical skills for accelerated and sustainable development in Africa". ADEA serves as an "open and flexible pan-African organization that informs and facilitates the transformation of education and training to drive Africa's accelerated and sustainable development." We act as catalysts in promoting innovative policies and practices by pooling ideas, experiences, learning, and knowledge. The anticipated impact of ADEA's work is that African countries are empowered to develop education and training systems that respond to their current and emergent needs and sustainably drive Africa's social and economic transformation. www.adeanet.org
About the Ministry of Education, Higher Education, Science and Technology
The Ministry of Education in Mauritius is creating the next generation of forward-looking and innovative leaders. We are contributing to the transformation of the Republic of Mauritius into a high-ranking, prosperous nation. The Ministry establishes an enabling environment for a higher education system that generates and equips learners with innovative, cutting-edge knowledge and in-depth skills for increased competence in a dynamic work environment. education.govmu.org
For more information, please contact:
Shem Bodo, Senior Program Officer, ADEA, s.bodo@afdb.org
Aloïse Prosper Faye, Human Resource and Administration Officer, ADEA, p.faye@afdb.org
Cedric Christian Ngnaoussi Elongué, Knowledge Manager Officer, ADEA, c.ngnaoussielongue@afdb.org